Bigwood's Custom Painting
Commercial Painting Services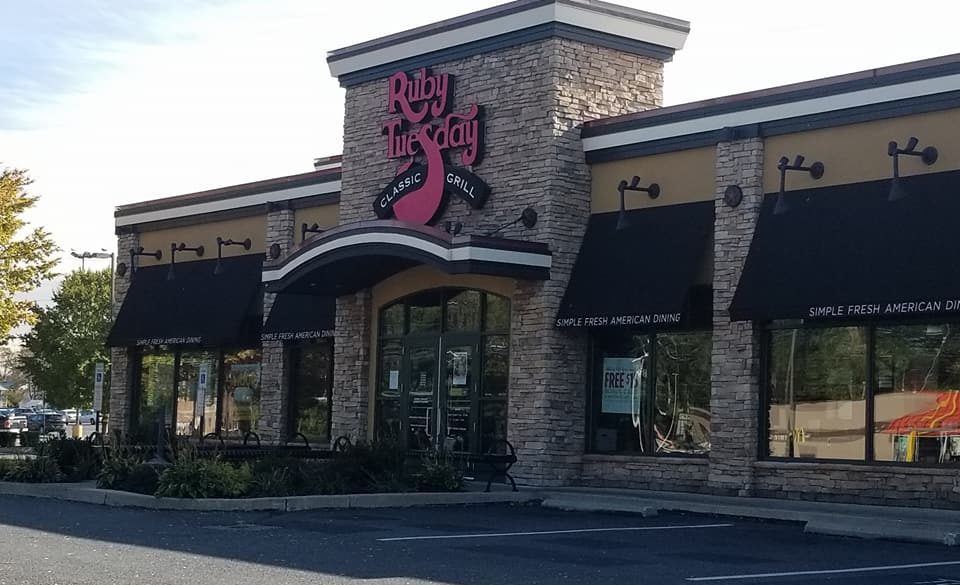 Custom, Professional Painting services for your business.
Create a fantastic impression with the expert touch of our commercial painting company; call Bigwoods Custom Painting today!
Maintaining your commercial property's curb appeal is easy with the right commercial painting company. Whether it is an office, a showroom, a warehouse, or another commercial space, a fresh coat of paint can significantly enhance aesthetics. It is an affordable and instant way to change the atmosphere for employees or customers, which simultaneously does wonders for the company's brand image.
New Jersey's Bigwoods Custom Painting might be just the cost-effective solution your business needs. We are a family-owned and operated company with over six decades of experience in residential and commercial painting in this community. 
Our interior and exterior painting services cover:
Commercial buildings

Office buildings

Retail centers

Shopping malls

Schools

Medical facilities

Churches

Banks

Hotels

Aerospace facilities

High-rise buildings and more
Are you looking for highly skilled and experienced painters who take pride in their work? Bigwoods Custom Painting is a great choice for premium-quality services on any type of painting job.
More About Our Warehouse and Industrial Painting Services
The secret to painting buildings for long-lasting results is an in-depth knowledge of local and international standards. For example, warehouses, factories, garages, and other industrial settings must comply with OSHA safety standards and various other requirements. That's why the team at Bigwoods Custom Painting invests time and energy in honing the right skills, certifications, and equipment to ensure that every commercial painting project is up to code.
Ask us more, from specific paint colors and striping to how we can use these elements to minimize accidents and injuries at your place of business. Our services also extend to office painting, retail stores, and roof coating in New Jersey.
Office Painting Services
If you need an experienced team for professional paint design at the office, you cannot go wrong with Bigwoods Custom Painting. We are efficient and conscious of safety standards, whether you have a single office or the entire office complex that needs a fresh look. Our goal is to help transform your space while ensuring minimal disruption to daily activities, which is why we work around your schedule.
Our commercial painting company can also help business owners in New Jersey with design elements. For example, we can help you choose the best colors for a specific office or hallway, depending on the desired effect or brand image you want to portray to your building's visitors.
Retail Store Painting Services
Creating a positive first impression significantly impacts a retail store's foot traffic, and a fresh coat of paint is a wonderful way to attract new crowds. Bigwoods Custom Painting makes the process simple, giving your store a new outlook hassle-free. When you work with us, we offer you:
Confidence in our durable, scuff-resistant paintwork for floors

High-performance wall colors that will stand the test of time

Painting professionals that ensure minimal disruption to your business hours

Professional help in selecting colors that perfectly represent your brand and more
Commercial Roof Coating Services
Did you know that professionally applied roof coatings can seal a commercial roof for years of use? A high-quality coating system also regulates the temperatures inside a commercial property for better energy efficiency that ensures potentially lower utility bills.
Is your commercial roof still in good shape? It may still be worth it to hire our roof coating experts at Bigwoods Custom Painting to extend your roof's lifespan with coating. The choice might save you a significant amount of money on roof repairs and delay replacements in the long run.
Why Choose Us for Your Commercial Painting Project in New Jersey?
Bigwoods Custom Painting is an excellent choice for New Jersey residents and business owners. We are a fully licensed, bonded, and insured company with professionally trained painters. Several attributes make us one of the top-rated commercial painting companies in the area, including the following:
Proven Experience
We have been in the industry since 1996, gaining the skills and experience to complete your exterior or interior painting project to the highest standards. We prioritize customer satisfaction, giving your commercial property's paintwork our undivided attention.
Personalized Service
Our commercial painting company strives to deliver what you need, whether that's an exact shade of paint or a unique effect that reflects your desired business image to the last detail. We have an interesting selection of finishes for our commercial customers, so be sure to ask us more about the options.
Premium Products
At Bigwoods Custom Painting, we understand that a commercial property needs to look its best year-round. We use top-quality paint from the industry's most trusted manufacturers to ensure quality, durability, and consistency across all our paint jobs.
Straightforward Pricing
With us, there is no need to worry about hidden costs for your commercial painting project. Our honest professionals are upfront about the costs after a comprehensive evaluation so that you have time to make the right decision about changes, upgrades, or competing offers. If you want a reliable painting contractor without nasty surprises, trust Bigwoods Custom Painting.
Efficient Processes
No business appreciates disruptions from paint contractors to customers or employees, and we work hard to provide you with a smooth operation. Our painting crews use state-of-the-art equipment and the latest techniques to minimize dust, and we clean up the mess in your commercial space before we leave the job site.
Are you looking for a commercial painting company that will listen to your needs and deliver just what you want? Talk to Bigwoods Custom Painting today.
Reliable Commercial Painting Services—New Jersey
Painting a commercial space requires expertise, high-quality material, and strict adherence to industry standards. The experts at Bigwoods Custom Painting have what it takes, and we would love to tell you more details about our services. There is no project we cannot handle, whether it is repainting a single wall inside a small business or redecorating an entire industrial area for an overnight facelift.
Call Bigwoods Custom Painting at (856) 478-4814 today to schedule a consultation with our leading commercial painting company in New Jersey.