Bigwood's Custom Painting
Residential Painting Services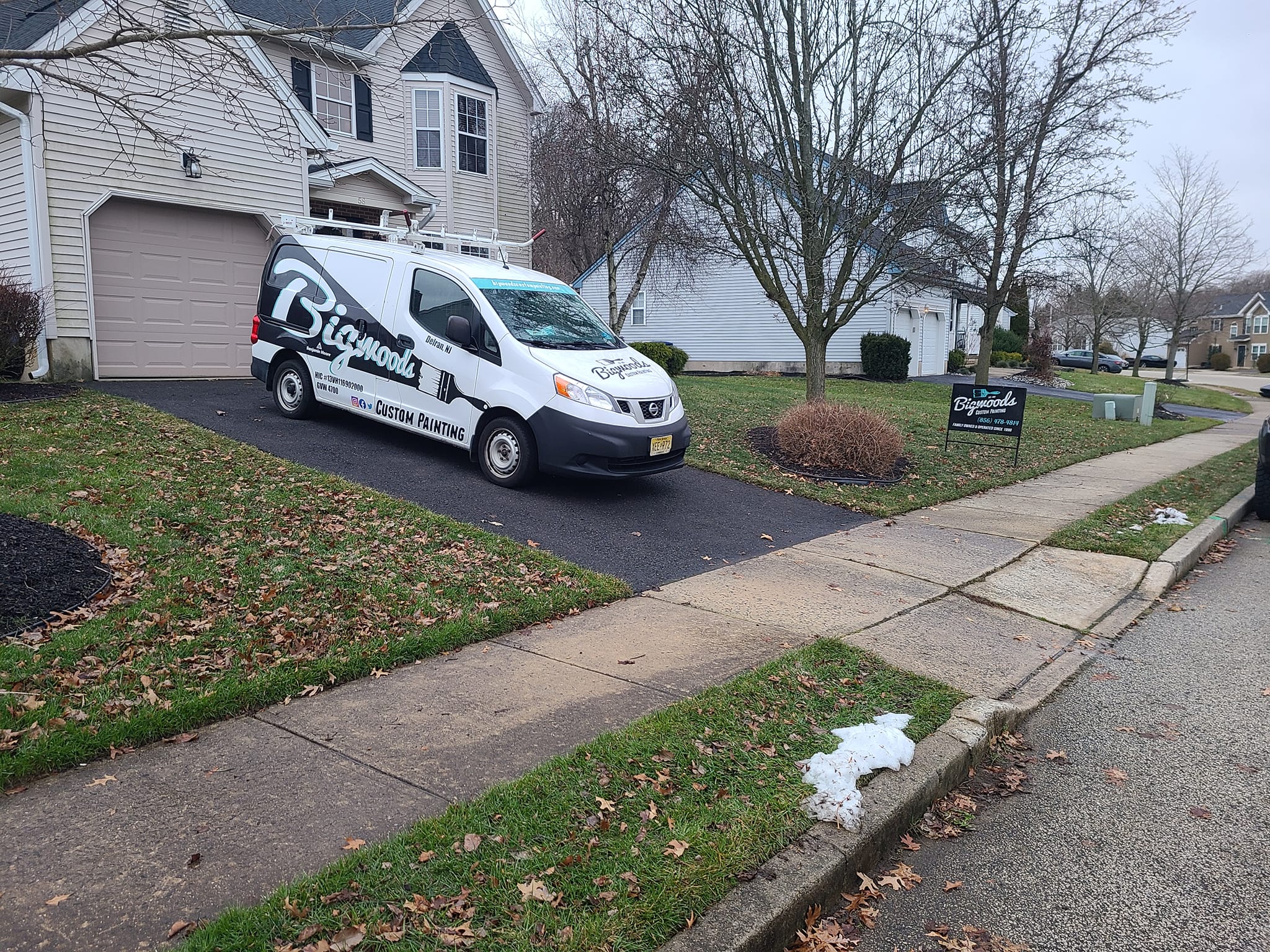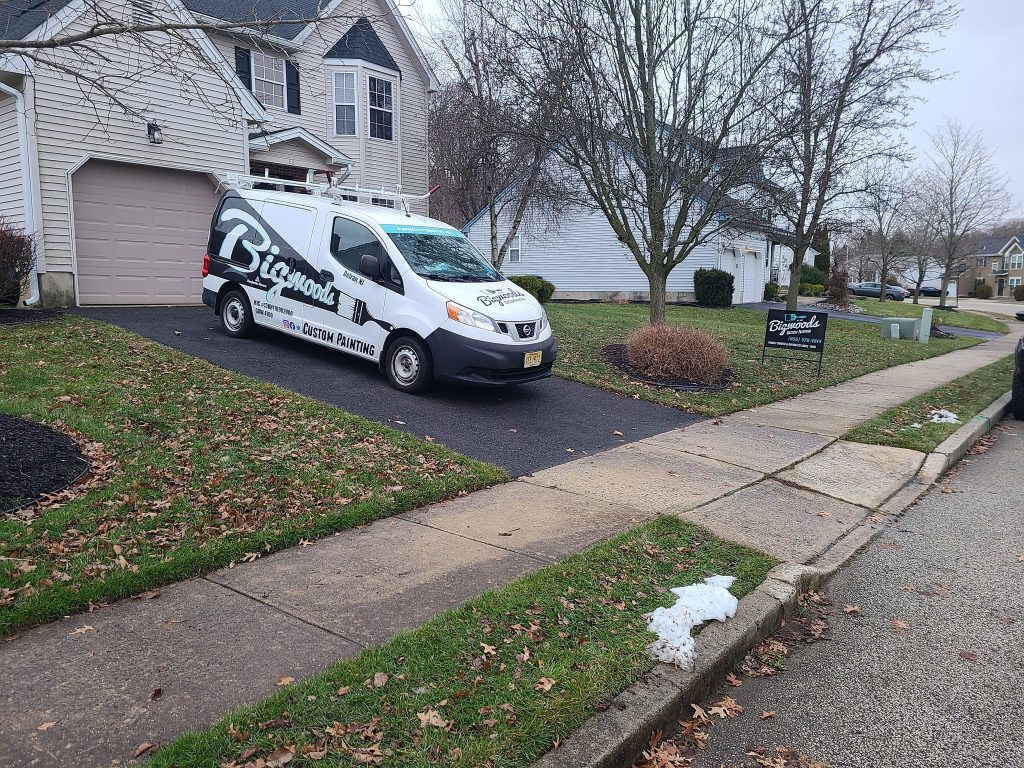 A top-notch residential painting company can enhance your home's aesthetics overnight—call us today to find out more!
A fresh coat of paint is the easiest and most cost-effective way to upgrade a home's look and feel, and hiring the right residential painting company makes the process a breeze. Whether you need to increase the property's value or enhance its design, a high-quality paint job is always a great idea.
Why not see what the reliable professionals at Bigwoods Custom Painting can offer for your New Jersey home? We are a family-owned and operated company with over 60 years of experience in the residential painting industry.
Bigwoods Custom Painting Offers Residential Painting Services
What can customers find at Bigwoods Custom Painting? We offer the following New Jersey residential painting services at affordable rates:
Interior painting
Exterior painting
Power washing
Wallpaper removal
Wall covering installation
Epoxy floors
Woodwork staining
Sheetrock
Small carpentry repairs and more
More About Our Interior House Painting Services
Color is a quick and effective way to customize a living space, no matter the mood or aura you want to create. Stunning paint color has transformative qualities, and a highly experienced painting company like Bigwoods Custom Painting has just the right touch.
Our New Jersey customers trust our eye for design as we repaint various spaces to ensure complete satisfaction on every part of the project. We have taken years to hone these skills, and having the latest equipment is part of how we achieve such amazing results.
Ask us about design and paintwork in any area of your home, including the following popular room choices:
Bathroom Painting
Proper care and maintenance in this area ensure highly satisfying results. Hiring Bigwoods Custom Painting not only beautifies this space in the home but can have very practical applications for home improvement too. For example, it may extend the lifespan of fixtures and walls through adequate waterproofing and other features.
Bedroom Painting
Does your bedroom reflect your personality? A splash of color in the hands of a top-notch residential painting company like ours might be just what it needs. We can help you choose the best paint and tone to ensure a balance of personality and functionality that will make it feel more like home.
Living Room Painting
A welcoming and relaxing living room is a joy, and our services achieve that after only one or two coats of high-quality paint. We ensure the color blends perfectly with the rest of the décor and help you bring your design inspiration ideas to life.
Kitchen Painting
Could freshening up the walls or cabinets make the kitchen more inviting? Skip the renovations and try a new coat of paint as a cost-effective makeover. Ask us about our professional kitchen painting services for long-lasting results.
Hallway Painting
The hallway is a high-traffic area, but it can still look amazing with a durable paint job from Bigwoods Custom Painting. Our work stands the test of time, even on garage walls, garage floors, dry walls, basements, and game rooms.
A Smooth Painting Process with Seasoned Professionals
We start every residential painting project by helping you choose the right color for your needs. Our professionals look at the tone, finish, and type of paint.
Here is more about our process as the work begins:
Protection
We protect your floors and furniture during the painting because nobody wants stains on their other walls, furniture, or household items. That's why our professionals lay protective plastic sheeting as the first crucial step in our process.
Preparation
Our painting team prepares the surfaces for interior painting carefully.
The process includes:
Filling cracks and holes in walls and ceilings
Sealing stains
Sanding uneven surfaces
A clean and smooth canvas makes for an attractive finish, no matter the type of paint or color.
Cleanup
While the paint dries, the Bigwoods Custom Painting team will clean up the area and put everything back into place before we leave.
Inspection
Hiring a reputable residential painting company like ours also brings other advantages. For example, our painting crew will walk you through the newly painted areas so that you can review the work before we go. We offer a satisfaction guarantee for all our paint jobs for complete peace of mind.
Top-notch Exterior House Painting Services in New Jersey
Our house painters have over six decades of interior and exterior painting experience. Quality is important in an area that visitors notice as they arrive, which is why we will complete each job quickly but never compromise on our workmanship standards. We want to help you create a positive first impression with exceptional exterior paintwork by Bigwoods Custom Painting.
Why?
The right paint can:
Improve your home's curb appeal
Increase potential market value
Craft a fantastic impression on guests or potential buyers and more
Bigwoods Custom Painting strives to exceed our customers' expectations. We offer highly trained and certified house painters to ensure top-notch work while painting the exterior of your New Jersey home.
Why Choose Bigwoods Custom Painting for Your Next Project?
At Bigwoods Custom Painting, you are hiring more than an experienced and certified contractor; you are hiring excellence honed over decades of working in this community. We have been serving homeowners throughout New Jersey since 1996 with premium residential painting services, including:
Efficient customer service
Trained and experienced house painters
A commitment to customer satisfaction
A locally-owned and operated company
Premium quality paints and supplies
Professionalism
High-quality workmanship and more
At Bigwoods Custom Painting, every customer can be sure of high-quality residential painting and personalized yet affordable services. Ask us more about our extensive range of interior and exterior house painting services, whether you have an idea in the making or serious home improvement planned.
If you want the best results, work with the best team for your next residential painting project. Contact Bigwoods Custom Painting at (856) 478-4814 today to schedule a consultation with our team and tell our residential painting company professionals what you have in mind.